Why Choose Us
A Message from the Founder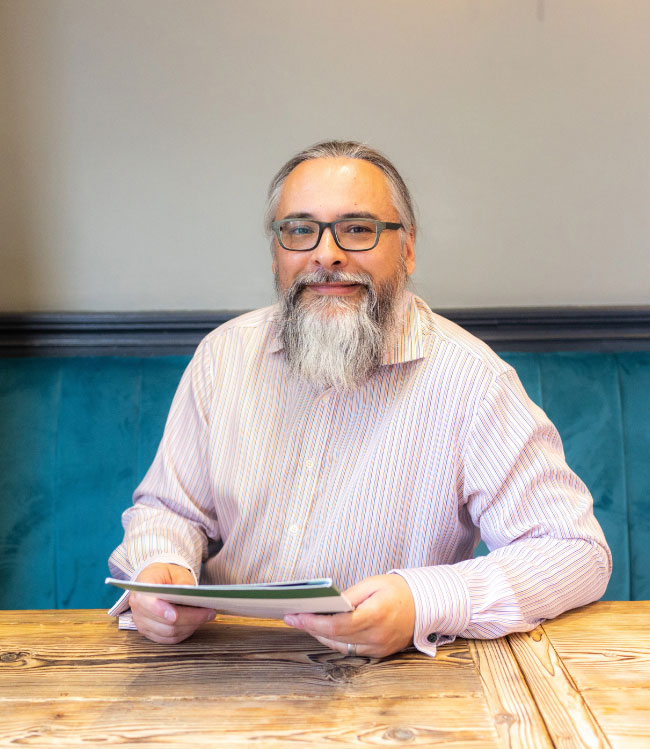 I always had a passion for the built environment but I was also aware of the importance of health and safety. In fact back in 1995, my university dissertation was on the poor health and safety standards on UK construction sites and why implementation of the Construction (Design and Management) Regulations was delayed. You could say that this is where the road to P A Safety Management Limited all started!
When I founded P A Safety Management Limited in October 2001, my intent was to build a business with integrity. I knew there was a need to provide construction health and safety services that were sensible and proportionate, where clients could understand the value and see the benefits. Amid all the negative health and safety perceptions, it was time to create a refreshingly different compliance company. I certainly didn't fit the health and safety stereotype, mentally or physically… and I still don't. I've even been told that we make the process enjoyable!
The company has now successfully passed its 18 year mark and we continue to provide thorough and reliable services. Our varied portfolio of repeat clients is a testament to our ethos of keeping things simple, sensible and proportionate. We have built a team of experts who share the same philosophy and attitude. It's our job to help business owners and CEOs achieve and maintain compliance. This allows them to concentrate on what they do best… running their business.
I am proud of what the company has accomplished, but I'm not resting on my laurels. I am committed to raising the bar even higher when it comes to delivering compliance solutions. After all, our success is your success.
Paulo Anaia
BSc (Hons), ICIOB, CMIOSH, CMaPS, MIIRSM
Why Bees?
P A Safety Management Limited's core values of Diligence, Protection and Co-operation guide the way we deliver our services and interact with our clients. The bee in our logo is a perfect symbol of these values.
Diligence
Bees are symbolic of hard work and industry. Just as there is constant activity in the beehive, there are always a multitude of tasks at hand, be it ours or yours. This represents our dedication to getting the job done whilst helping you manage all of your duties.
Protection
Bees are natural protectors. They protect their hives when sensing danger to the colony. Honey bees cluster together through winter to protect the queen and any eggs. This reflects our commitment to the health and safety of your site or business.
Co-operation
Bees represent people working together in a society. Bees live in a managed colony and perform many different tasks in the beehive to keep it functioning properly. They work together for the benefit of the entire community. This symbolises the roles of supplier and client throughout your project.
Entrust your compliance needs to P A Safety Management Limited…we will work like 'busy bees' (there, we said it!) to provide the most suitable solution and help you achieve compliance.