Who We Are
The Directors
Partners in business and in life, Directors Paulo Anaia and Pina Broccoli Anaia share a common vision for P A Safety Management Limited and this is what drives them forward. They have a perfect marriage of skills, combining Paulo's extensive health and safety knowledge and sound business sense with Pina's systematic and methodical approach to work organisation and management. They are committed to providing clients with expert solutions and the best possible service to suit their requirements.
Paulo Anaia, Managing Director
BSc (Hons), ICIOB, CMIOSH, CMaPS, MIIRSM
Our founder, Paulo Anaia, is the 'PA' in P A Safety Management Limited. Also known as the man with the long list of acronyms after his name, Paulo holds a BSc (Hons) in Design and Construction Management from University of Greenwich and is a qualified CDM expert with 25 years of experience in the field. He is on the Occupational Safety and Health Consultants Register (OSHCR).
His professional affiliations include Certified Member of the Chartered Institute of Building (ICIOB), Chartered Member of the Institute of Occupational Safety and Health (CMIOSH), Certified Member of the Association for Project Safety (CMaPS) and Member of the International Institute of Risk and Safety Management (MIIRSM).
When he's not on a construction site or in design team meetings, he's hard at work taking the business forward and creating frameworks and strategies. He appreciates good design and architecture and wishes he could save every derelict property he comes across. He has an obsession for barbecuing and never lets rain, snow or cold weather deter him from the grill. And he likes music too, especially on vinyl. Food + music = happiness.
Pina Broccoli Anaia, Business Support Director
Pina has been with P A Safety Management Limited since 2004 and is the self-professed queen of organisation. As Business Support Director, her remit is to establish and maintain systems and procedures to make the business run smoothly and effectively. Her responsibilities include quality assurance, human resources, financial planning, marketing and administration.
Fluent in five languages, she developed her business acumen as a self-employed translator specialising in tourism, gastronomy and oenology.
Her book translations have won several Gourmand World Cookbook Awards, considered to be the "Oscars" of the culinary world.
She holds a BA in Spanish (with Distinction) from Concordia University in Montreal and has studied Human Resources Management at Durham College in Ontario, Canada. Her extensive experience at two international organisations, a foreign government office and a bilingual public television network aligns extremely well with her role as Business Support Director.
She is acutely aware that her surname brings a smile or two to people's faces. She can't even claim relation to the Broccoli dynasty of James Bond films. Her passions are good food, fine wine, music and travel, preferably accompanied by Paulo of course.
The Team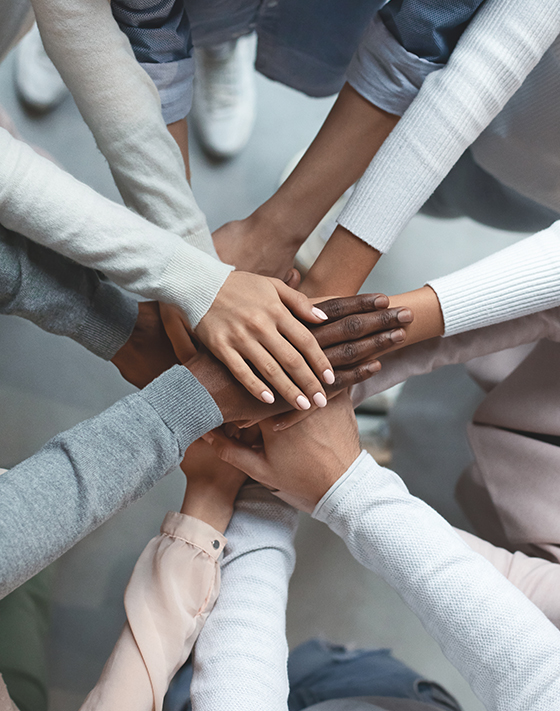 We are proud to have a team of dedicated and supportive professionals who are experts in their fields. They have the required qualifications and memberships and are committed to continuing professional development.
Each team member has undergone a rigorous selection process to match our criteria of high level experience, skills and abilities. They are aligned with our vision and culture so you can count on them to be approachable and helpful. No anoraks here.
We like it this way…and so do our clients!